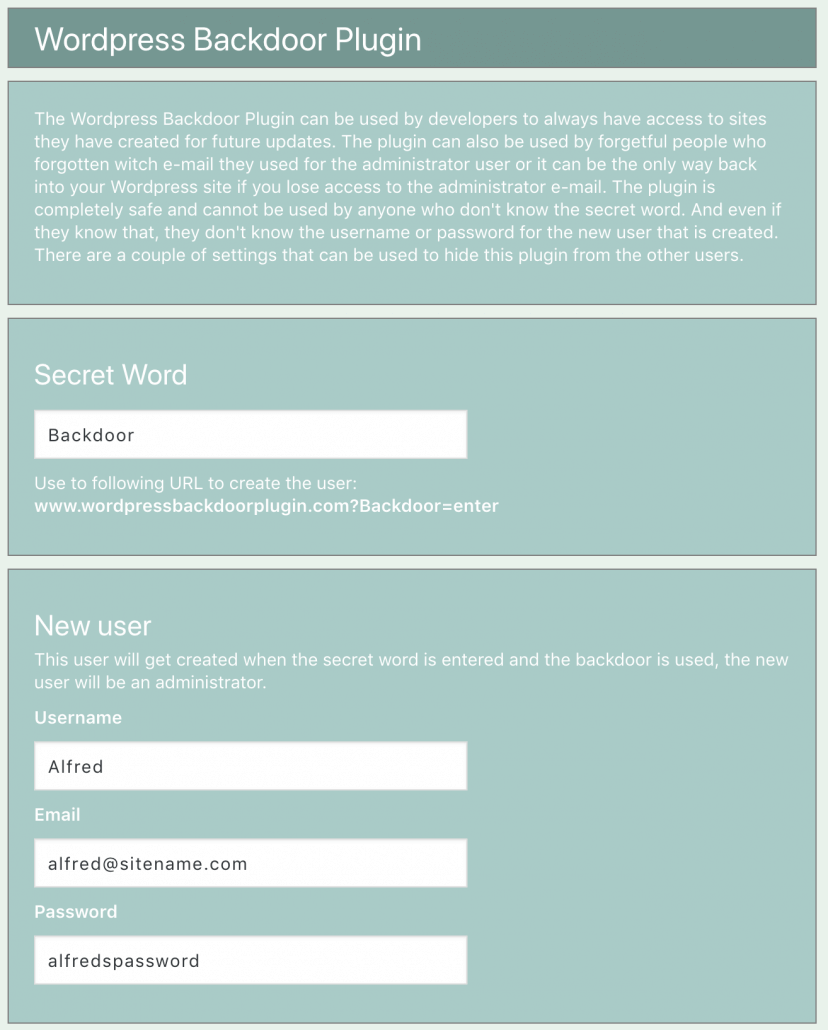 1
This is the secret word you will enter in the URL to activate the plugin and create the user.
2
This is the login credentials of the user that will be created when the secret word is entered in the URL.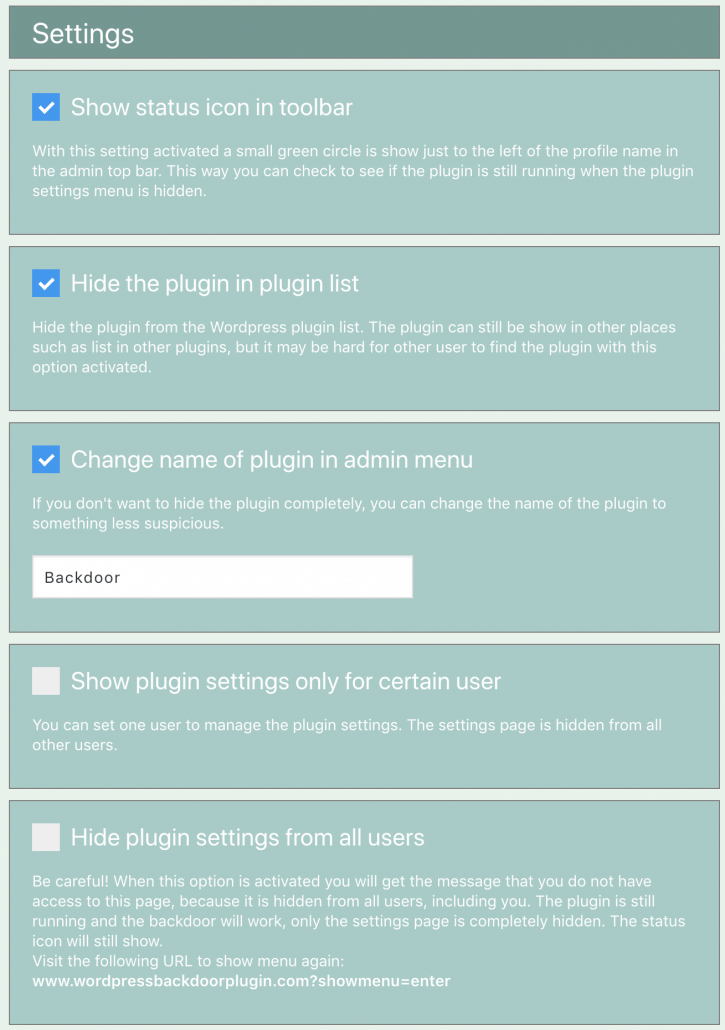 1
The status icon is a discrete dot in the admin bar. It tells you that the plugin is active after you have hide it in the admin menu.
2
It might come times when you want to hide that this plugin is installed. This option removes the plugin from the WordPress plugin list.
3
The name of the settings page in the admin menu is "Backdoor". You might find this to revealing. You can change that here to anything you want.
4
This options lets you hide the settings page from everyone but one user. You choose the username from a dropdown and hide it from all other users.
5
Hide the settings page completely from all users. When you check this box and click save, you get an error saying you don't have permission to show this page, because you don't, no user does. To get it back, go to www.YOUR-SITE-URL.com/?showmenu=enter and its back.
Frequently asked questions
Is it safe?
This plugin is as safe as WordPress gets. Let me show you have safe it is – the secret word to create a administrator user for this site, is "antfarm". Give it a try, you will soon have created a new administrator user in this site! Not much use for you unless you know the username and password. That's how safe it is.
Can this plugin be used to hack a site?
Am I breaking any laws by using this plugin?
No, you do not. This plugin only use native WordPress functions.
Is the plugin supported?
Of course! Just contact us if you have any questions!
Why did you create this plugin?
Probably for the same reason you found it. We work with WordPress plugin and theme development and create a lot of websites for our customers. For many years this plugin have provided us a safe way back in to those sites, for whatever reason it might be needed.
If you experience any problems with the plugin or have any other questions about its functions, do not hesitate to send us an email and we will help you.